Reports
Life of Detained Preacher Awad Al-Qarni is in Danger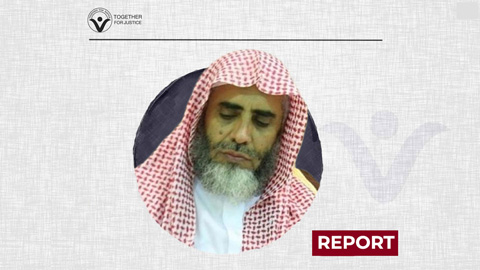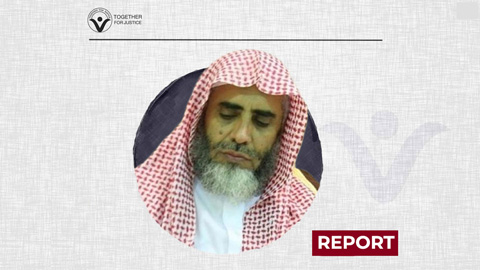 The health condition of the detained Sheikh Awad Al-Qarni has been deteriorating amid deliberate health negligence by the Saudi authorities which continue to violate international law.
Dr. Awad Al-Qarni is suffering from serious health deterioration and a severe herniated disc and requires special care that notorious Saudi prisons lack.
Awad Al-Qarni is a Saudi scholar and preacher, born in 1957 in Balqarn Governorate – Asir region (southwest). He gained a master's and doctorate degrees in the sciences of jurisprudence, and worked as a professor at the University of Imam Muhammad bin Saud branch of Abha, which is now called King Khalid University.
Al-Qarni holds many honorary memberships from international Islamic universities, and has excelled in the field of Islamic advocacy, until he became a permanent guest on many local and regional satellite channels. he is a specialist in the field of programming Neuro-Linguistics and he became head of the Saudi Federation for Neuro-Linguistic Programming, and a member of the World Federation for this field.
Al-Qarni was arrested in the September 2017 campaign, launched by the Saudi Crown Prince against a large number of scholars, writers, academics, journalists and activists. He was accused supporting Qatar, after Saudi Arabia, Egypt, Bahrain and the UAE imposed a blockade on it by land, air and sea. Upon his arrest he was transferred to the General Investigations Department in Shaar, located north of the city of Abha in the Qassim region.
Since his arrest, Al-Qarni has been subjected to deliberate and systematic violations, including denial of legal representation and ill-treatment. Furthermore, in 2019, he was subjected to a deliberate drug poisoning by the Saudi authorities in Al-Ha'ir prison, which caused a serious setback to his health. .
He was brought before specialised courts made for the trial of opponents and activists, and the Public Prosecution demanded the Criminal Court to apply the death sentence against Sheikh Al-Qarni, Al-Odah and Al-Omari, without providing any evidence of charges raised against them.
Together for Justice calls on the relevant UN bodies to form an urgent committee to monitor Saudi prisons, expose the physical and psychological abuse detainees are subjected to, open investigations into these violations, and bring perpetrators to justice.
We hold the Saudi regime responsible for the safety and life of Dr. Al-Qarni and we call for his immediate transfer to hospital and providing him with the necessary medical care.
We also call on all activists and human rights defenders to unite their efforts in order to expose and bring an end to the violations detainees face in Saudi prisons, including subjecting political detainees to severe torture in order to extract forced confessions to fabricated crimes.