Reports
The Saudi Regime Issues a Prison Sentence against Activist Maya Al-Zahrani
The Criminal Court in Riyadh issued a final ruling against the Saudi activist and blogger "Maya Al-Zahrani" with imprisonment for 5 years and 8 months, with halting the implementation of half the term).

This ruling is similar to the one issued against the feminist activist "Loujain Al-Hathloul" whose family revealed that the court banned her from traveling outside the country for five years after her release. The Saudi authorities are supposed to release Al-Hathloul within two months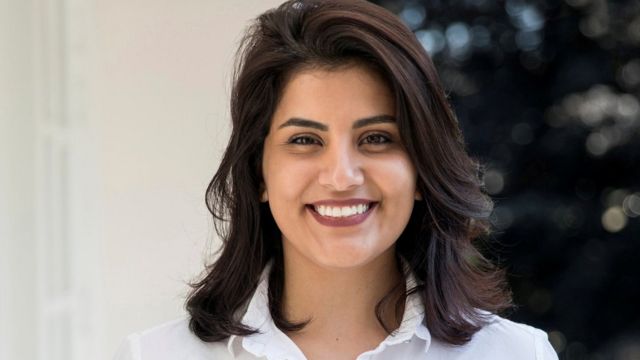 .
Arbitrary Detention and Enforced Disappearance
Together for Justice (TFJ) stressed that the Saudi authorities have arrested Maya Al-Zahrani in 2018 for her activities on social media and the Saudi regime authorities have not issued any statement explaining the reason for her arrest since them. However, TFJ confirmed that the real reason behind Al-Zahrani's arrest is expressing her sympathy with the detainee Nouf Abdel Aziz.
Other human rights organizations also said that the Saudi authorities are keen to terrorize activists and those seeking to change the situation in the Kingdom of Saudi Arabia, in various social fields, and their desire to grant citizens some of their stolen freedom.

Other human rights organisations confirmed that the Saudi authorities is keen on terrorising activists and those who call for a change in the different social fields, and calling for rights and freedoms to be granted to citizens in KSA.
Wide International Criticism
Several European human rights ambassadors harshly criticized the authorities in Saudi Arabia for the continued detention of more than five women's rights activists.
The ambassadors of (Britain, the Netherlands, Germany, Sweden, Estonia, Luxembourg and Finland) issued a joint statement in which they condemned the violations committed by the Saudi authorities against the detainees from all the different ideologies, especially feminist activists.
In their joint statement, European ambassadors emphasized that "peaceful activism and defending women's rights is not a crime", adding "Human rights defenders can be a strong partner for governments in addressing concerns within society."

The ambassadors joined the High Commissioner for Human Rights in its criticism of the KSA, saying, "We join the United Nations High Commissioner for Human Rights, special rapporteurs and treaty bodies in reaffirming our call for the release of all political detainees, including women activists."
Calls from the United Nations and other international organizations requesting the release of prisoners of conscience in the prisons of the Saudi regime have increased since the issuance of the prison sentence against the activist Loujain Al-Hathloul, as the United Nations Office for Human Rights called on the authorities of the Saudi regime to immediately release the activist Al-Hathloul and all prisoners of conscience, stressing that the arrests campaigns are deeply concerning, but we realize that releasing detainees is something that the regime can do, so we stress on the need to implement it quickly.".

READ: A farcical court sentenced Loujain Al-Hathloul to eight years and five months imprisonment