Reports
Princes Muhammad bin Nayef and Ahmed bin Abdulaziz in Read Danger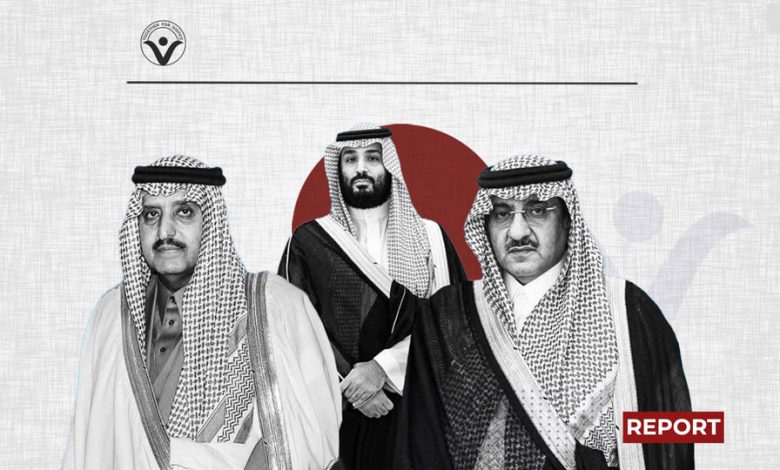 Diplomatic sources revealed that the prince Muhammad bin Nayef and his uncle Prince Ahmed bin Abdulaziz suffer a serious health deterioration after two years in secret prison due to their ill-treatment, poor detention conditions, and deliberate medical negligence.
According to the sources, Prince Muhammad bin Nayef's physical and psychological health has critically deteriorated as he continues to be held in a secret location amid very difficult detention conditions.
The diplomatic source, who refused to be identified for security reasons, affirmed that Prince Muhammad bin Nayef is subjected to ill-treatment and denied any contact with the external world including with his family, lawyer, or even doctor.
Prince Muhammad bin Nayef lost more than 20 kilos of his weight as he suffers severe depression, the source added.
Under strict orders, he was denied sleep and left blindfolded and shackled with his hands and feet for long hours.
He has also been denied the adequate medical treatment despite suffering many health problems, including diabetes and high blood pressure. He recently suffered feet wounds due to the severe torture he was subjected to. However, he did not receive any medical care, leaving him unable to walk.
Prince Muhammad bin Nayef – the former Saudi crown prince and former interior minister – was arrested in March 2020 following direct orders from the newly appointed crown prince, Mohammed bin Salman, who launched a fierce crackdown of against his rivals, including Prince Muhammad bin Nayef and his uncle Prince Ahmed bin Abdulaziz and his son, Nayef, for allegedly plotting to overthrow him.
Prince Muhammad bin Nayef was first removed from his position as crown prince, after King Salman appointed his son instead of his veteran cousin. Since then, Mohammed bin Salman has crossed all red lines in the Kingdom.
Prince Muhammad bin Nayef was placed under house arrest in his Jeddah palace. Two years later, he was arrested along with his uncle Ahmed.
Since then, they were both forcibly disappeared in total disregard to the US repeated appeals for their release for their leading role in fighting terrorism and extremist groups.
Along the same line, Prince Ahmed bin Abdulaziz also suffers from poor detention conditions as he is being held – under house arrest – in a secret room in one of the royal palaces, denied from his basic human needs.
It is worth to mention that long-time adviser to deposed Crown Prince Muhammad bin Nayef, Saad bin Khalid Al Jabri, has fled the Kingdom for fear of security prosecution. However, his two children and son-in-law were detained to press for his return.
Al Jabri filled a lawsuit in a US court accusing the crown prince MBS of attempting to murder him, as happened with Khashoggi.
In this regard, we hold the Saudi authorities, led by Crown Prince MBS, responsible for the safety of Princes Muhammad bin Nayef and Ahmed bin Abdulaziz's safety and lives.
We also demand their immediate release and to provide them with the appropriate medical treatment.