Reports
Saudi Blogger Turki Al-Jasser Enters His Fifth Year of Enforced Disappearance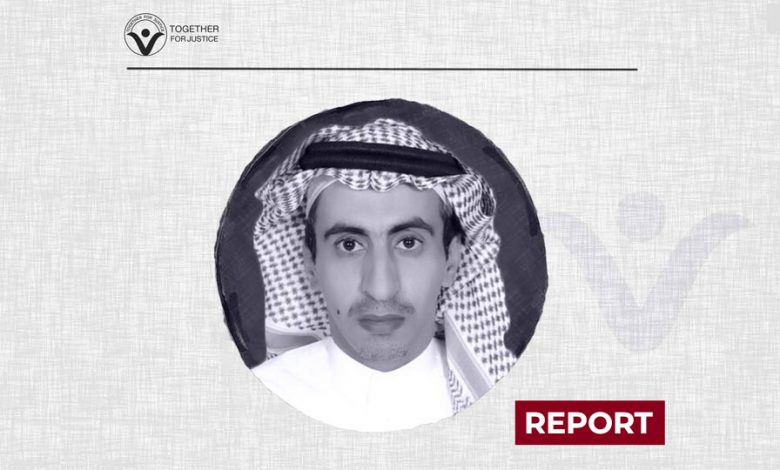 The Saudi writer and blogger Turki Al-Jasser has entered his fifth year of enforced disappearance in Saudi prisons. His family has not heard anything of him for five years. Moreover, the family is facing the collective punishment practices pursued by the authorities against them.
Al-Jasser was arrested in mid-March 2018, after the Saudi authorities revealed his identity as the manager of the opposition "Kashkol" account on Twitter, which criticises the government's performance, calls for change, and the implementation of democratic principles. His identity was revealed by an employee working for the Twitter office in Dubai, according to the British newspaper, "Mirror".
Saudi Arabia had recruited spies inside Twitter to leak opponents' data. In late October 2017, The New York Times revealed that Twitter discovered possible attempts to hack users' accounts at the end of 2015, when Western intelligence officials stated that the Saudis were recruiting employees, including Ali Al Zubarah, to spy on dissidents.
Since his arrest, Turki's news has been completely cut off. He was allowed to communicate with his family only once in 2020, during which they learned that he is alive, however, he was unable to reveal the reasons or the place of his arrest.
The authorities also refused to inform his family of the charges raised against him, and it did not allow them to hire a lawyer to legally represent him.
"Together for Justice" condemns the continued disappearance of Turki Al-Jasser, warning he may be subjected to severe torture which may lead to his death, given that several sources confirm that he was brutally tortured during the early periods of his detention, in addition to the ill-treatment and harsh conditions of detention suffered by political detainees in Saudi Arabia.
We call on the Working Group on Arbitrary Detentions, the Working Group on Enforced or Involuntary Disappearances, and the UN Special Rapporteur on torture and other cruel treatment to form an urgent committee to open an investigation into Turki Al-Jasser's arrest and disappearance, to press for his release, and to investigate any violations he has been subjected to.
We also condemn the international silence and its cooperation with the Saudi regime at all levels, which encouraged it to commit more grave violations against many innocent citizens.