Reports
The Arrest of Al-Tuwaijri who Dared Discuss Vision 2030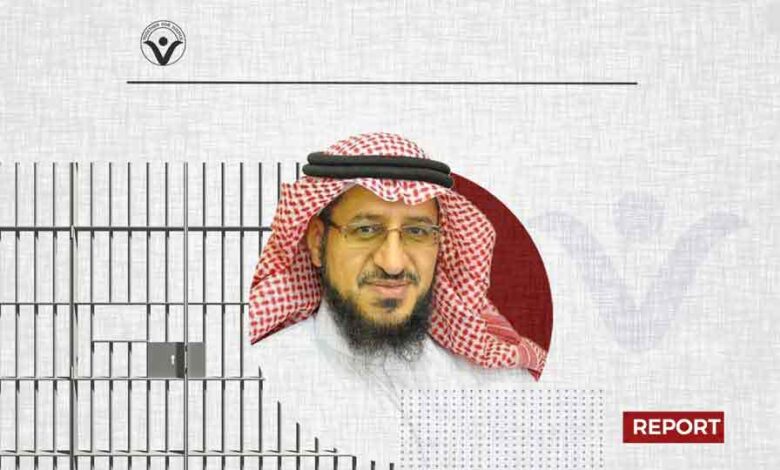 SANAD, a human rights organisation, said that it had documented the arrest of Abdel Aziz Al-Tuwaijri last April, and stated that the arrest of Al-Tuwaijri came due to a previous tweet he shared on his Twitter account, which has been suspended since last March after he presented administrative proposals on the Kingdom's vision 2030.
Al-Tuwaijri works as a professor of administration and planning at Al-Majmaah University, and he has abundant scientific and academic research in planning, management, and leadership skills. He held high positions in the Ministry of Education, the last of which was Secretary-General of Education Departments in the Ministry, then moved to academic work in 2015.
He also has social and charitable activities, as he is the CEO of the "SAEI" Foundation specialized in the development of endowments, and he is also the Chairman of the Board of Directors of the "Ayami" Foundation, which specializes in qualitative care for widows and divorced women.
Ongoing Violations
Not long ago, the Saudi security services continue a series of violations against academics and social activists amid international human rights condemnation, as fears increase over the fate of detainees and those forcibly disappeared, especially since the violations were revealed in previous years by international organizations.
A few days ago, Human Rights Watch highlighted the repression in Saudi Arabia, despite the release of a number of prisoners given harsh sentences, travel bans, torture, and violations.
The organization said in a report that the Saudi authorities' repression of dissidents, human rights activists, and independent critics continues despite the release of some prominent activists in early 2021.
It stated that three detainees were sentenced in March and April to long prison terms on charges of peaceful opposition and expression, which reveals the authorities' continued crackdown on activists.
"Saudi Arabia's release of several prominent activists does not signal an easing of repression when the country's terrorism court issues 20-year prison sentences for peaceful criticism," said Michael Page, deputy Middle East director at Human Rights Watch. He added that "the Saudi authorities may have released a few people to ease international pressure, but their stance toward opponents remains the same."
More: Mohamed Al-Bajadi- A Saudi Human Rights Activist who gets Rearrested as soon as he is Released