Reports
Safar Al-Hawali: Getting slowly killed at Saudi Prisons
Over the past two days, human rights activists shared news of the deteriorating health of Sheikh Dr. Safar Al-Hawali, 70, as well as his son Abdullah, who lives with one kidney after donating a kidney to his father whose health was at stake.
The arrest of Al-Hawali and his family men
In July of 2018, the Saudi state security forces of Mohamed bin Salman, arrested Sheikh Safar Al-Hawali after publishing the book online on "Muslims and Western Civilization".

Al-Hawali has a long history of detention in Saudi prisons which arrested him this time despite his old age and poor health as well as his family men, including three of his sons, his brother and his secretary. They were forcibly disappeared before being transferred to trial after subjecting them to serious violations.
The Saudi authorities also confiscated passports the women of the family, including his wife and wives of his detained sons.
Blatant violations
After the arrest of Al-Hawali and the men of his family, the Saudi authorities separated them all, and held them all in solitary confinement, for Al-Hawali to find no one to serve him.
He was transferred more than once to the Saudi prison hospital, due to deliberate medical negligence against him and his family, as Al-Hawali suffers from many chronic diseases that make his detention posing a serious threat to his life; however the regime refuses to release him.
Al-Hawali's three sons have been subjected to physical torture, before releasing his youngest son. Furthermore, the authorities threatened the family with arresting the women of the family after insulting them and permanently banning the  visits for his eldest son, Abdulrahman, who suffers from kidney illness.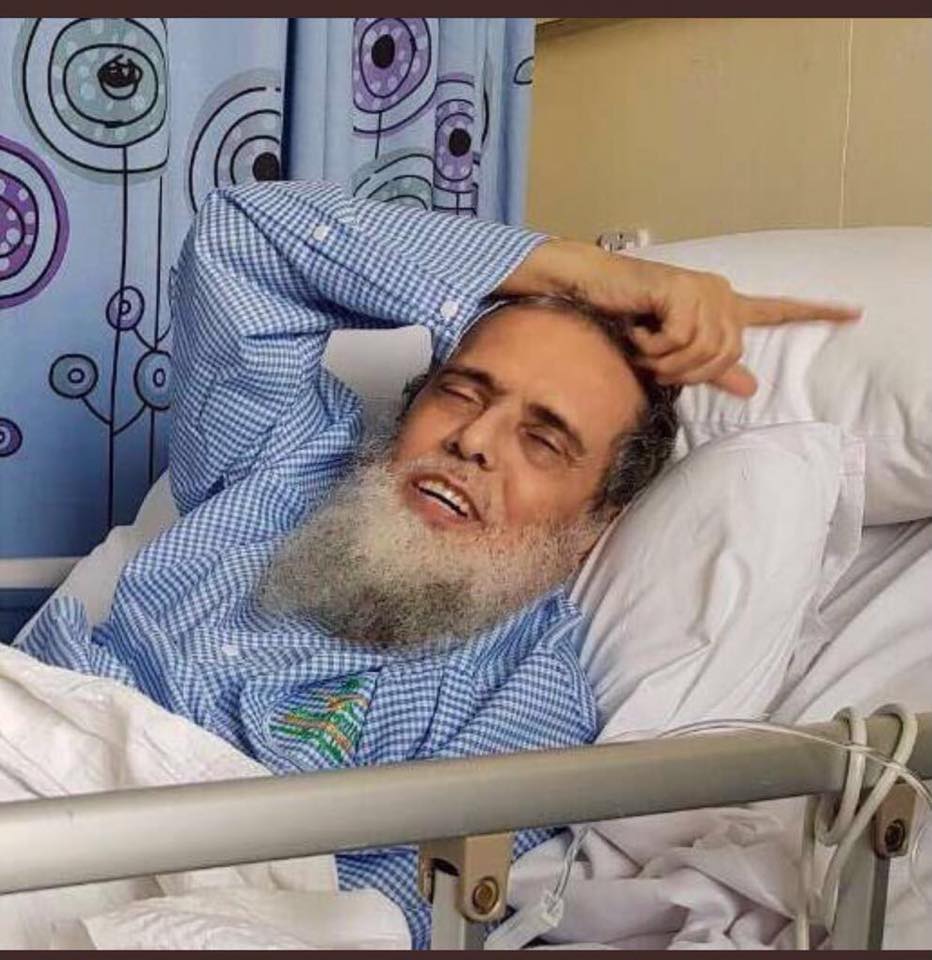 Delays and bargains
Al-Hawali's has been tried in secret trials in violation of the law as he was denied the right to be brought before a normal court and appoint a lawyer to defend him against the charges raised against him.
Human rights activists have circulated news that the Saudi regime offered to release him and keep his sons in detention until he goes out in the media and admits that he is not the author of his book "Muslims and Western Civilization", but he refused.
Human rights appeals
On Saturday, "Prisoners of Conscience in Saudi Arabia" shared a tweet in which it held the Saudi authorities legally and humanly responsible for the life of Al-Hawali, as these practices against a man in his 70s is a slow killing, similar to the death of other detainees over the past years.
"Together for Justice" condemns the violations committed against Al-Hawali, and demanded that disclosure of his detention conditions and details of the secret trial sessions, especially since he is only charged with writing a book in which he shared his opinions and believes.
The organization called on the Saudi authorities to provide him and his son with the adequate medical treatment and end the health neglect approach which resulted in the death of many detainees.
Social media users used the hashtag #Safar_alhawali and demanded the release of the Sheikh and his sons, not to expose him to threats, harm or medical negligence.

Rad More: Sheikh Salman Al-Ouda faces an unfair trial as well as detention in inhuman conditions