Reports
Saudi Arabia- Executing 81 detainees is a brutal crime from the Middle Ages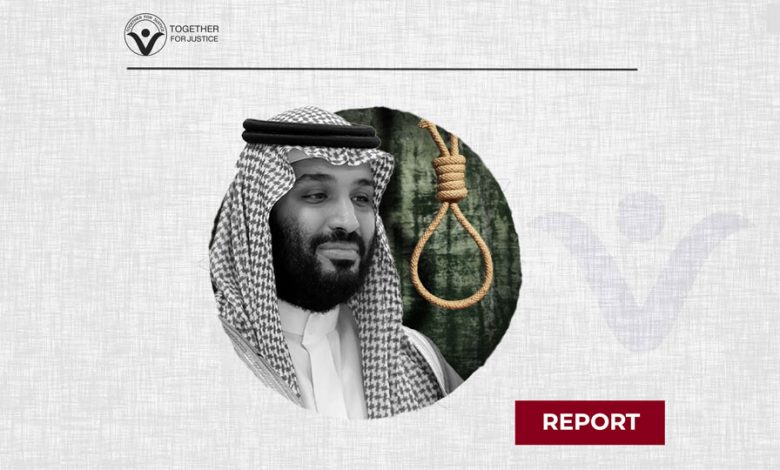 Together for Justice organisation condemned the Saudi authorities' execution of 81 detainees, stressing that it is a brutal crime is similar to the massacres of the Middle Ages, from which the regime has always claimed to be fighting against.
According to the Ministry of Interior, on Saturday, March 12, the death sentence was carried out against 81 detainees in various cases, including 7 Syrians, one Yemeni, and the rest are Saudis.
The official statement did not indicate how or where the death penalty was carried out, however, this is the largest mass crime in the modern history of the Kingdom. Previously, 37 defendants have been executed in one day in 2019, while 47 people were executed in one day in 2016.
Despite promises made by the Saudi Crown Prince and the de facto ruler of the country, Prince Mohamed bin Salman, to reduce the use of the death penalty, the Saudi regime increases its use amid international silence.
A large number of those recently executed were not accused of murder, but for having "extremist" ideas – as the regime described – or participating in demonstrations, which the regime considers terrorist activities.
According to private sources, the vast majority of those executed have been interrogated without the presence of a lawyer and were not allowed legal representation, while their families were threatened and intimidated into not speaking to any media or human rights bodies about the atrocities and violations their relatives are subjected to inside Saudi detention facilities.
It is noteworthy that the judicial system in Saudi Arabia suffers from clear politicisation, flawed rulings made on unfounded claims in farcical trials that lack minimum standards of justice.
We call on the relevant UN bodies and the international community to take the necessary action to demand the Saudi regime to abolish all death sentences and to form an urgent international committee to oversee trials and ensure that all detainees receive their legal and human rights.