Reports
Abdullah Al-Hamid Remembered on His Third Death Anniversary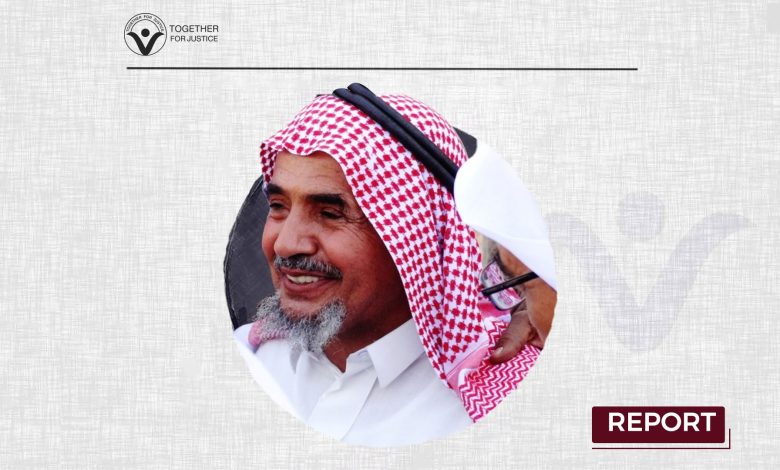 This week marks the third death anniversary of the leading Saudi human rights figure Abdullah al-Hamid following deliberate medical negligence in Saudi jails.
His death was the result of inadequate medical care he received prior to passing away, which Saudi authorities were responsible for despite his advanced age.
On April 23, 2020, Al-Hamid, 69, died in the hospital from a stroke he had at Al-Ha'ir prison. He was taken to the hospital after spending many hours unconscious. He remained in a coma for two weeks before being proclaimed dead.
Since March 2013, when he was found guilty by the Riyadh Specialized Criminal Court on charges relating to his work with the Saudi Civil and Political Rights Association (ACPRA), Dr. Abdullah Al-Hamid has been imprisoned for an arbitrary 11-year period of time. He received a five-year sentence in addition to a six-year sentence that had previously been upheld.
Al-Hamid was a professor, political reformist, and ACPRA co-founder. He advocated for human rights for over 25 years, and Saudi authorities had detained him more than six times since 1993.
In 2009, al-Hamid and other academics and rights activists co-founded ACPRA in response to the worsening human rights situation in Saudi Arabia. The organization called for Saudi Arabia to apply the principles of the Universal Declaration of Human Rights. It recommended creating a constitutional monarchy with an elected parliament and transparent and accountable legal institutions. ACPRA also helped many families sue the Interior Ministry for breaches of Saudi law in arbitrary detention cases.
Like many political prisoners, al-Hamid did not receive adequate medical care prior to his death, despite his old age.
Three years on, justice has not been achieved for the late al-Hamid as Saudi authorities have refused to open an investigation into his death.
In contrast, Al-Ha'ir prison was presented by CBS TV Network as a model to reform inmates with music in an effort to whitewash Saudi Arabia's poor human rights record.
Therefore, we warn of another victim in Saudi jails in light of the inhuman detention conditions the prisoners suffer from.
We also call on the Secretary-General of the United Nations and the Special Rapporteur on Arbitrary Detention to urgently intervene to hold all political prisoners in Saudi jails and ensure their legal and human rights.